Barcelona, Spain, Oct 18 (EFE).- Brazilian forward Neymar testified in a Barcelona court Tuesday during a trial on fraud and corruption charges relating to his 2013 transfer from Santos to FC Barcelona.

Neymar is one of eight defendants on trial, including his mother and father, who is also his agent, and two former FC Barcelona presidents.

Prosecutors are asking for a two-year prison term and 10 million euros ($9.85m) in fines for the crime of corporate corruption.

The Paris Saint-Germain star said Tuesday that he had never participated in the negotiations over his transfer, with his father handling the talks.

His father, Neymar da Silva Santos, and the player's mother, Nadine Gonçalves, are partners in the company N&N Consultoria Esportiva, which received 60 million euros from Barcelona. The Catalan club also paid Santos 25 million euros.

The investment fund DIS, the claimant in the trial, only received 6.8 million euros, even though it owned 40% of the striker's rights
.
"In November 2011, we signed a priority agreement with Barcelona, to sign Neymar in 2014," said the player's father, who also answered questions from the prosecution and the defense itself.

Neymar da Silva Santos explained that he had a letter signed by former Santos president Odílio Rodrigues, who is also accused in the trial, authorizing negotiations with Barcelona.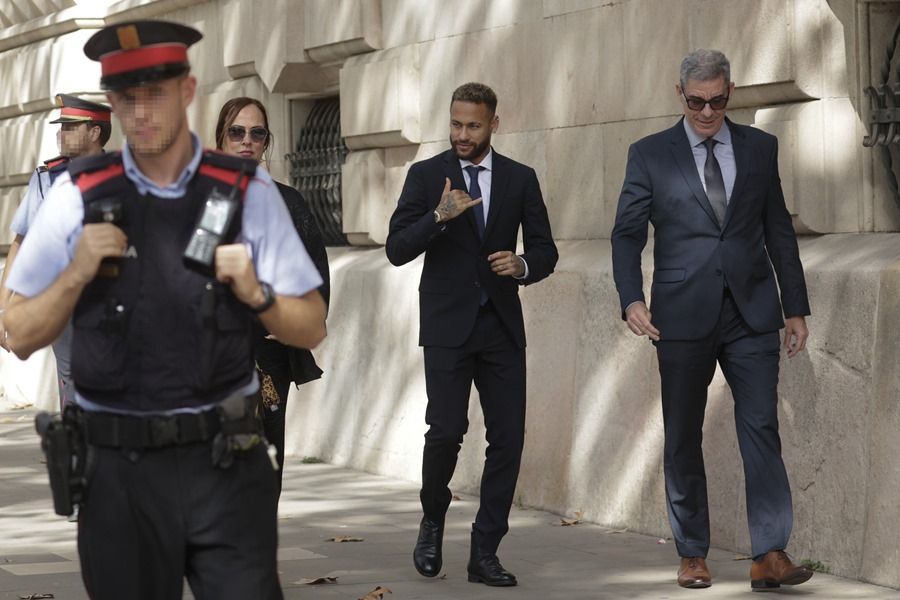 Asked why he did not inform DIS about the conversations, Neymar's father said that this was Santos's responsibility.

His priority was to "get the best contract possible" for his son, who "since childhood wanted to play at Barcelona".

The trial is expected to last until October 31.EFE
gmh/ks/jt