Tehran, Oct 29 (EFE).- The head of Iran's powerful Revolutionary Guard Corps on Saturday warned protesters that "today" was the last day of unrest.
Hossein Salami's remarks came amid widespread and ongoing demonstrations that first erupted last month in response to the death of Mahsa Amini in police custody following her arrest for allegedly not wearing her obligatory headscarf correctly.
"Today is the end of the disturbances. Do not go out in the streets anymore," said the head of the IRGC, a branch of the military set up to safeguard the 1979 Islamic Revolution.
"This sedition will not have a happy ending for you. Don't ruin your future."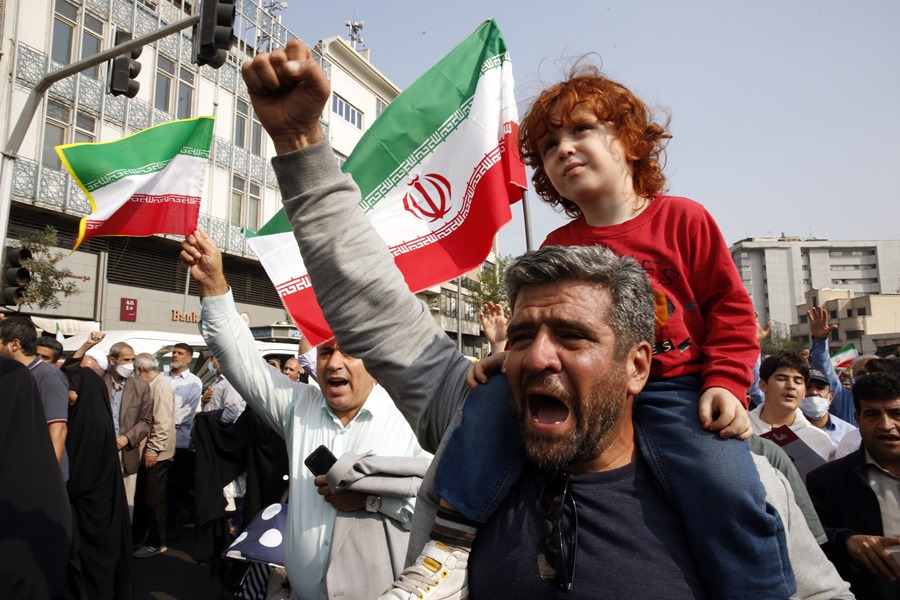 Salami claimed the protests were backed by the United States, the United Kingdom, Saudi Arabia and Israel, and that the predominantly young demonstrators were being "misled."
The protests have snowballed across the nation, and are led by women under the chant "Women, Life, Freedom." Some demonstrators chant anti-government slogans and burn veils, a symbol of the Islamic republic, in a gesture that would have been unthinkable until recently.
The demonstrations in response to Amini's death on September 16 have been met by a clampdown by security forces, leading to sometimes deadly clashes.
The warning from one of Iran's most powerful military figures on Saturday came after a funeral held for 15 people killed in a terror attack at a shrine in Shiraz.
Thousands of people took part in the funeral procession, chanting slogans such as "Death to America", "Death to Israel", and "Death to England."
Iran's official IRNA news agency on Saturday reported that the assailant in the terror attack died in hospital on Friday. The Islamic State terror group claimed responsibility for the attack.
Meanwhile, protests have continued in Iran, concentrated around universities, which have become a hub for demonstrations.
At the University of Tehran, male and female students ate lunch together in protest of gender segregation rules in the country, the reformist Shargh newspaper reported.
Shargh's founder and owner Medhi Rahmanian also came out in defense of Nilufar Hamedi, one of the first journalists to report on the Amini case and who has now been accused of spying for the CIA.
Iranian authorities have also accused reporter Elahe Mohammadi of espionage and working with the CIA following her coverage of Amini's funeral.
Over 250 people have been killed in the unrest in Iran so far, according to the Oslo-based NGO Iran Human Rights.
The non-profit Committee to Protect Journalists says at least 45 journalists and photographers have been detained since the protests began. EFE
jlr/jt