Paris, Jan 19 (EFE).- France was bracing itself for nationwide demonstrations and paralyzed transport services on Thursday after the country's main unions called a strike in protest against the government's proposed pension reforms.

The strike is expected to have a major impact on public transport services and schools, with over 200 rallies called in cities and towns across the country.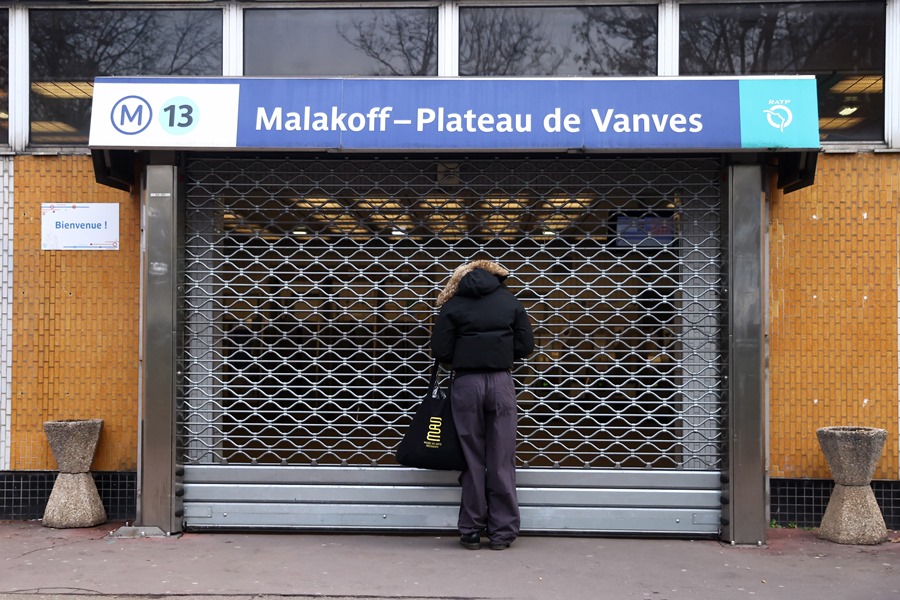 As part of the pension reforms unveiled earlier this month, the French government wants to raise the minimum retirement age from 62 to 64 years.

The proposed reforms would also mean that, from 2027, workers would need to contribute to their pensions for at least 43 years before they can fully retire.

Philippe Martinez, secretary-general of CGT, praised the unity displayed by the country's main unions, saying it pointed to how "serious" the situation is.

"This reform is unfair and will affect everyone," he said in remarks to Public Senat, a public broadcaster. "We ask for full retirement at 60 years with provisions for long careers and arduous work at 55 and 50 years."
Unions have warned that more strikes will follow

Workers, especially from the public sector, were expected to strike en masse on Thursday, with unions warning that more strikes will follow.

"It is the first day and there will be others," said Martinez.

The objective of the reforms is to "balance" the system, prime minister Elisabeth Borne said when the proposal was announced on January 10, as retired people's pensions have to be financed by "active" workers.

President Emmanuel Macron has warned that without the reforms, France would have an annual deficit of between 10 and 15 billion euros in 2030

A survey by state-run Public Sénat said 67% of the population reject the reforms, particularly the increased retirement age.
Laurent Berger, secretary general of the French Democratic Confederation of Labour, one of the country's leading trade unions, called to take the streets "peacefully".EFE
ac/aef/ks