Istanbul, Turkey, Feb 19 (EFE).- Around one million Turks have lost their homes and are currently living in tents, prefabricated houses or other temporary shelters following the two massive earthquakes which struck two weeks ago, killing at least 40,689 people in Turkey, authorities reported Sunday.
Nearly half a million people have also been evacuated from quake-hit areas, the chairman of AFAD, Turkey's national emergency service, Yunus Seker said.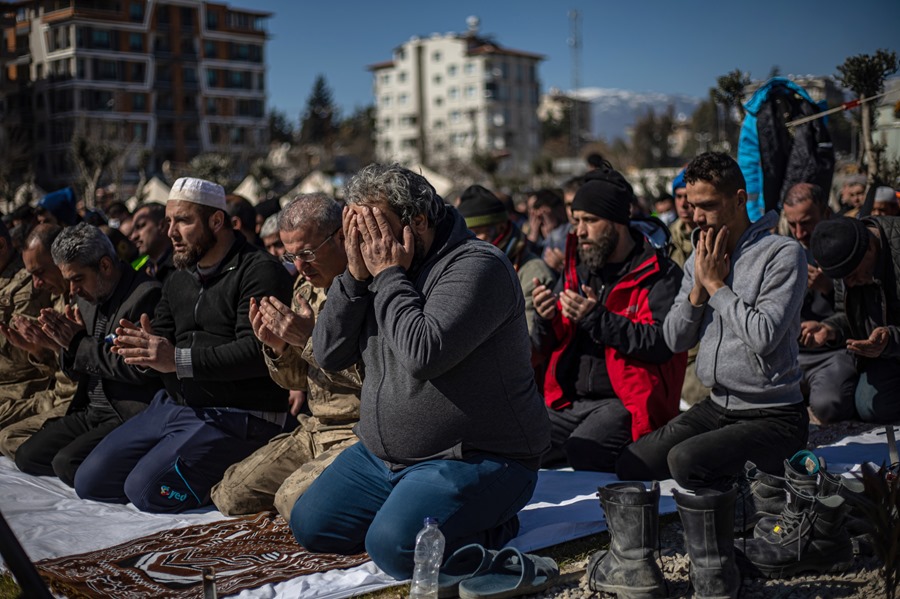 "We have evacuated 460,945 people from the affected regions and are housing 318,000 of them in public shelters and hotels," Seker told reporters in Ankara.
"We continue to house approximately one million quake-affected people in the region in tents, prefabricated houses and various institutions," he added.
Seker said the death toll in Turkey stood at 40,689. Casualties numbers are expected to rise significantly, given that tens of thousands of bodies still remain under the rubble.
The search for survivors is now over in most of the region, except for the worst-hit provinces of Kahramanmaras and Hatay, where some 40 buildings are still being searched, Seker said.
He added that 100,000 prefabricated houses would be built in the region in the coming months.
According to the latest figures released on Sunday by the Ministry of Urban Planning, 20,000 buildings – totaling 71,000 homes or offices – have collapsed in the 11 quake-affected provinces.EFE
iut/ks