New Delhi, March 28 (EFE).- Air pollution causes an estimated two million premature deaths each year in South Asia, home to nine out of the world's 10 worst polluted cities, a new report said on Tuesday.
"The health impacts of air pollution range from respiratory infections to chronic diseases, and from serious discomfort to morbidity and premature mortality," said the report released by the World Bank.
"This drives up health-care costs, lowers productive capacity, and accounts for lost days worked."
Home to nearly two billion people, the densely populated region comprises Bangladesh, Bhutan, India, Maldives, Nepal, Pakistan, and Sri Lanka.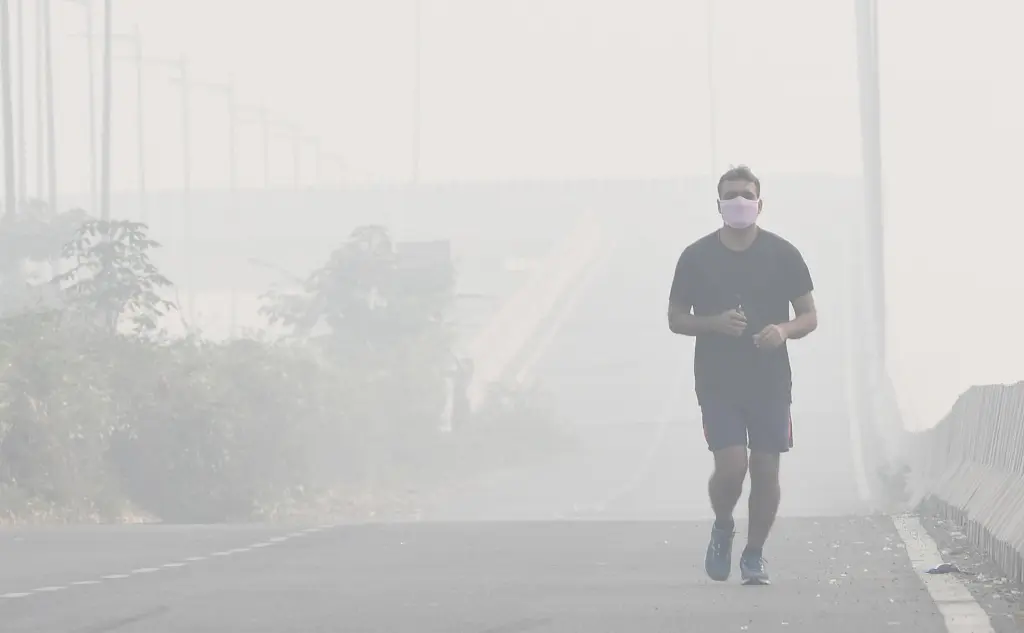 The World Bank report said South Asians are exposed to excessively unhealthy ambient air pollution, especially in densely populated, poor locations.
In addition to high ambient air pollution, poor households in the region also experience high indoor air pollution levels caused by solid fuels for cooking and heating.
The World Health Organization's (WHO) Air Quality Guideline recommends that concentrations of PM2.5—small dust or soot particles in the air—should not exceed an annual average of 5 micrograms per cubic meter (μg/m3).
But in South Asia, nearly 60 percent of the population lives in areas where concentrations of PM2.5 exceed an annual mean of 35 μg/m3.
"In the densely populated Indo-Gangetic Plain, it is over 20 times the level that the WHO considers healthy (100 μg/m3 in several locations)," the report warned.
"Deaths attributed to PM2.5 account for a significant fraction of total deaths in each country: 20 percent in Bangladesh, 15 percent in India, 18 percent in Nepal, 17 percent in Pakistan, and 11 percent in Sri Lanka."
The report points out ambient air pollution accounts for about two-thirds of PM2.5 deaths in Bangladesh, India, and Pakistan.
The World Bank said the countries in the region could reduce premature deaths due to air pollution by more than half if they acted in a fully coordinated manner to reduce the concentration of PM2.5 to 30 µg/m3.
Cost-effective air quality management requires more comprehensive monitoring, enhanced scientific capacity, a shared knowledge base, and strong cooperation of governments.
The report notes that air pollution travels long distances within South Asia, crossing municipal, state, and national boundaries, depending on wind, climatology, and cloud chemistry.
At any given location, PM2.5 in ambient air originates from several upwind sources extending over several hundred kilometers.
It is especially true in and around the Indo-Gangetic Plain.
For example, nearly 25 percent of the fine-particulate matter that residents of Patna city in India are exposed to originates in a neighboring state.
"In many cities, such as Dhaka, Kathmandu, and Colombo, only one-third of the air pollution originates within the city."
The Indian capital region of Delhi, one of the most polluted capitals in the world, suffers a similar problem.
The report says that even if the Delhi National Capital Territory were to fully implement all technically feasible air pollution control measures by 2030, the area would still not meet the WHO Interim Target.
It is because the inflow of pollution from outside regions and from natural sources already exceeds 35 μ μg/m³.
"It would, however, meet the WHO Interim Target if other parts of South Asia also adopted all feasible measures. This is also the case with many other cities in South Asia, especially those in the Indo-Gangetic Plain." EFE
hbc-ssk