Hermosillo, Mexico, May 8 (EFE).- The human remains found last week by a 'searching mother' in the Mexican state of Sonora are not those of her son, the state Attorney General's Office reported on Monday.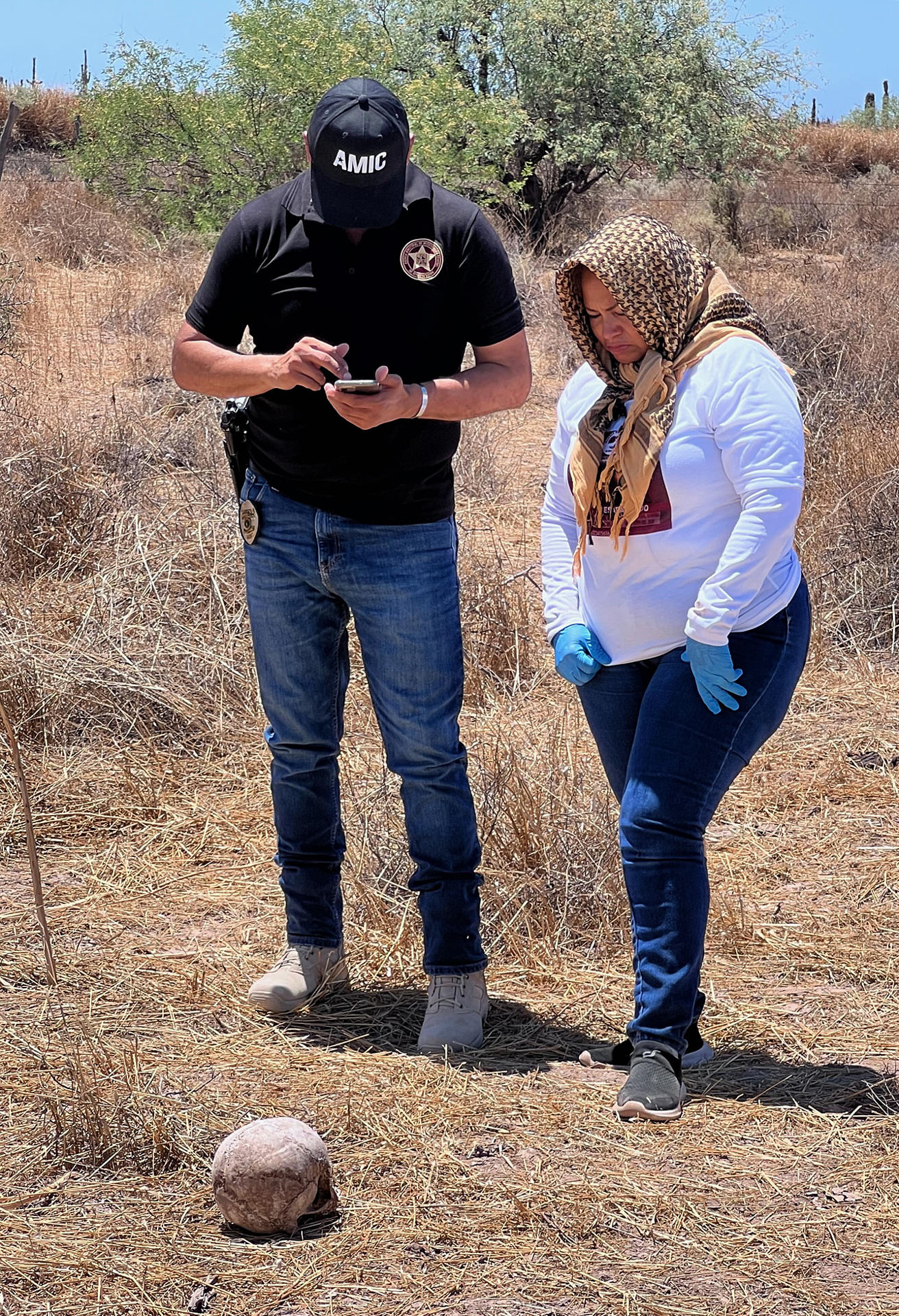 Last Thursday, Cecilia Patricia Flores Armenta, leader of the Searching Mothers collective that looks for disappeared family members in the northwestern state, found some remains thought to have belonged to one of her two missing sons, Marco Antonio Sauceda Rocha, whose body was abandoned in the Sonoran desert.
However, the Prosecutor's Office reported in a statement that the genetic samples of the bones found do not match those of the mother and therefore do not match her son.
The searching mother, as thousands of women who move around the country in the hope of finding their disappeared children are known in Mexico, regretted that she still will not be able to "take home" her son and said that she will continue looking for the remains of her children.
"I'm still looking, I'm still fighting, I'm going to continue the tireless search to bring my son back home, but I'm also going to fight for the authorities to do their search and investigation work," she told EFE.
"I'm going to fight for Marco Antonio to return to his home. I'm going to continue searching that property from where the information comes to me anonymously, assuring that my son is there," she added.
Currently, the searching mothers of Sonora have recorded more than 7,000 disappeared persons, of which more than 2,000 have been found dead in clandestine graves.
Because of her work, Flores Armenta has been threatened by the Sinaloa Cartel, the Jalisco New Generation Cartel and "La Plaza" of drug lord Rafael Caro Quintero, criminal groups that operate in northwestern Mexico.
On May 2, Teresa Magueyal, a mother who was looking for her missing son in the state of Guanajuato, central Mexico, was murdered in the San Miguel Octopan community, located in the municipality of Celaya, where her son José Luis disappeared in April 2020.
Magueyal became the first activist of this type to lose her life this year.
In 2022, five activists searching for missing persons were murdered, according to figures from the Mexican government. EFE
dsd/tw