Bangkok, May 12 (EFE).- Thai military chief Narongpan Jittkaewtae has ruled out the possibility of a military coup after Sunday's elections, even though parties opposed to a military-backed government is leading in pre-poll surveys.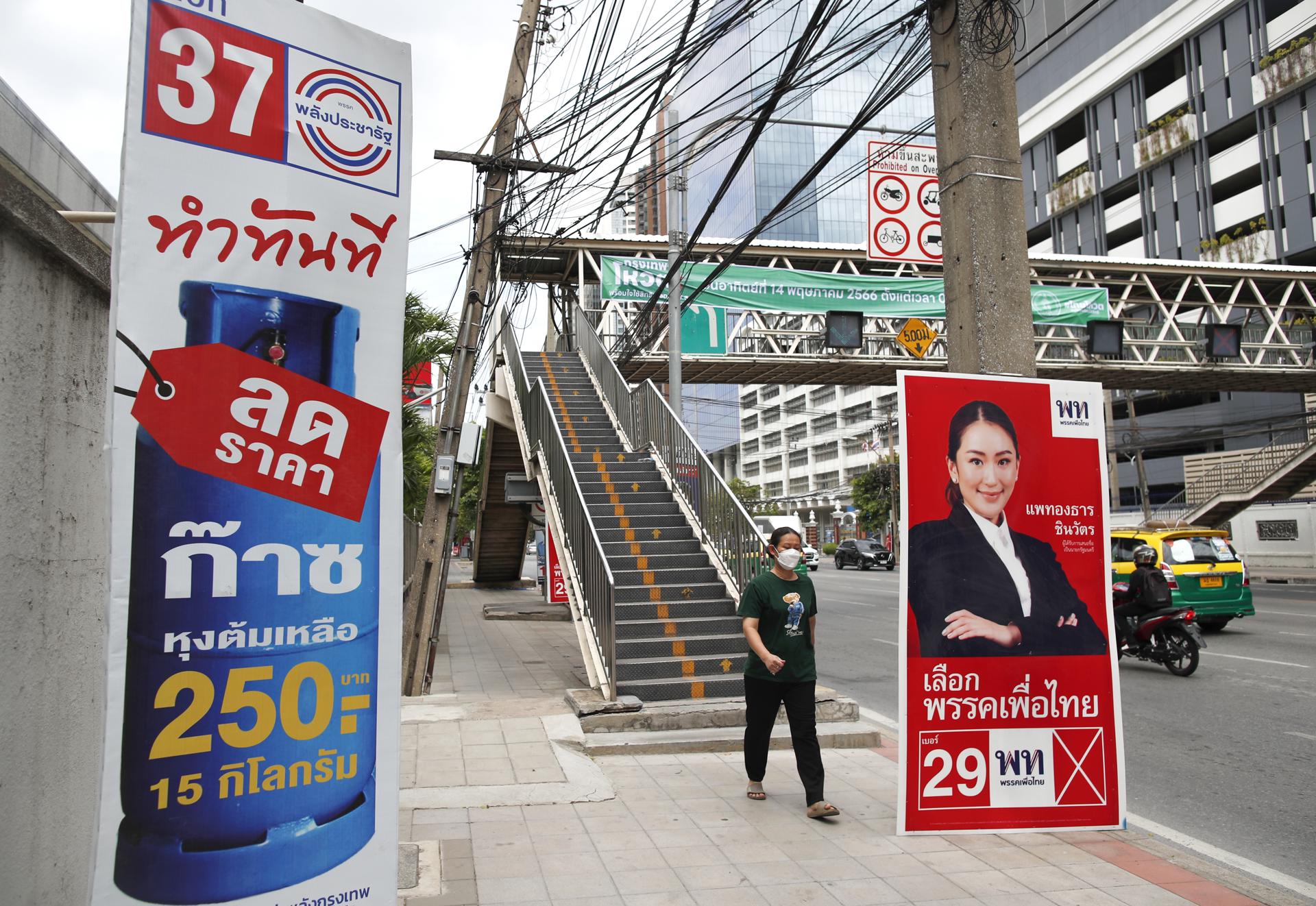 Narongpan, who has five months remaining in his term, told local media outlets on Thursday that as long as he was the military chief, there was no possibility of another military uprising, amid growing speculation in this regard in a country where coups have been far too frequent.
The May 14 elections – which have polarized the country between pro-democracy parties and the more conservative groups aligned to the powerful military – could result in a transfer of power from the current prime minister, Prayut Chan-ocha, a general who first led a military coup in 2014 and later secured a win in the 2019 elections with the help of special parliamentary quotas for the military.
Narongpan insisted that the word coup had been "erased" from the "military dictionary" on his orders, although he refused to comment on the future beyond his term, under someone else in his chair.
Thailand has witnessed 19 coup attempts since 1932, out of which 12 were successful.
The general said that all parties would need to work together for a stable future.
Pro-reform Move Forward party has been doing well in the polls on a campaign that includes a promise to end mandatory military draft, which is in place for all Thai men when they turn 20.
The party, which is very critical of the military and its political influence, is second in pre-election surveys with 33.96 percent support, but has been reducing the gap with the leader Pheu Thai (38.32 percent), the group linked with the Shinawatra political family that was ousted from power in successive coups in 2006 and 2014.
Pheu Thai's prime ministerial candidate Paetongtarn Shinawatra – the third leader from the family to vie for the post – has promised to bring an anti-coup law that would disallow pardons for military officers involved in uprisings.
Out of the pro-military parties, Prayut's United Thai Nation has the highest support in polls at 12.08 percent,.
Despite the clear popular sentiment favoring the opposition, it would not be easy for these parties to appoint a prime minister as half of the 500-member parliament is reserved for lawmakers nominated by the former military junta. This effectively raises the majority mark from 251 to 376. EFE
nc/ia