Sydney, Australia, Aug 11 (EFE).- The Australian government on Friday demanded "justice" for the Chinese-Australian journalist Cheng Lei ahead of the third anniversary of her arrest in China and a day after she broke her silence in a letter.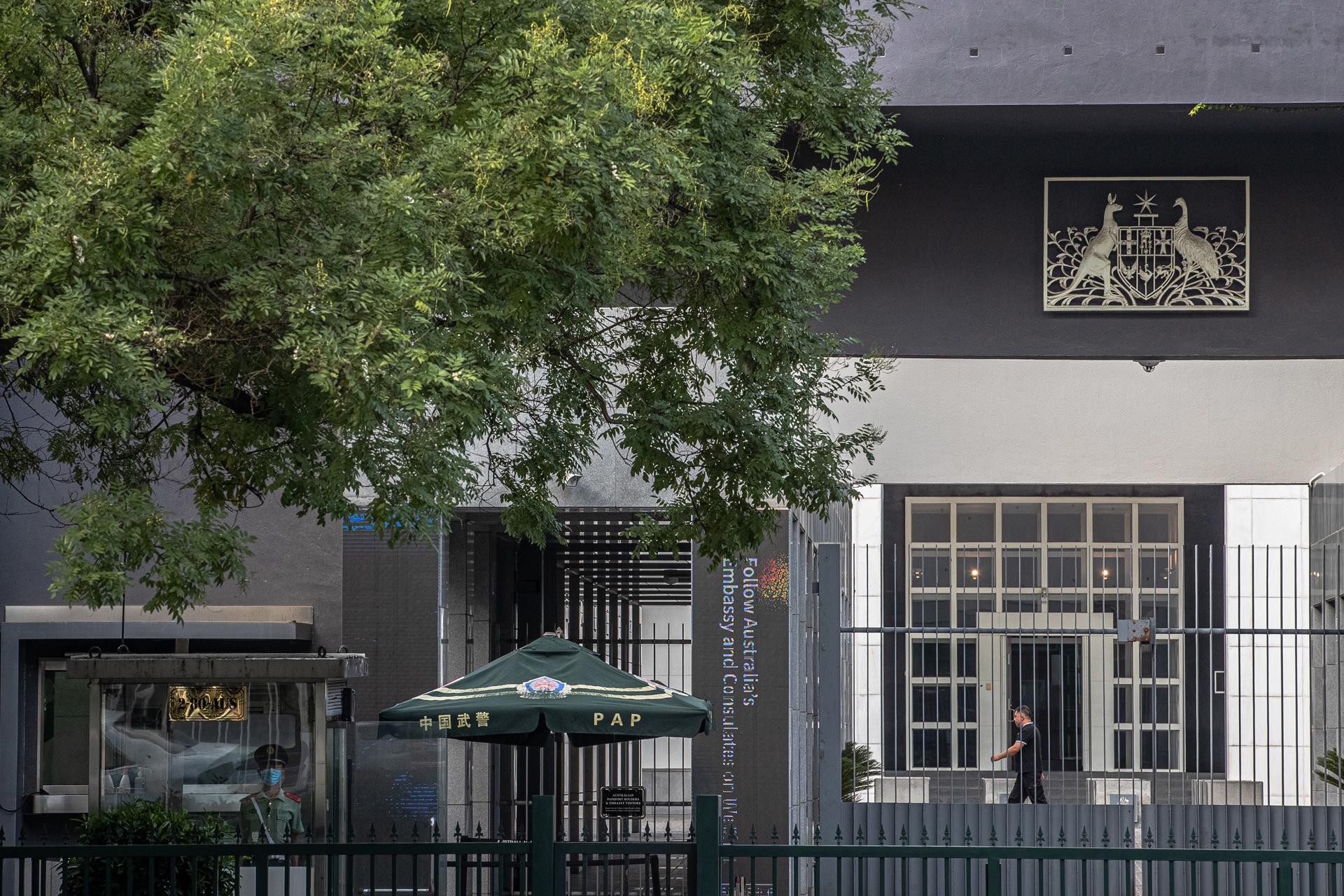 A Chinese paramilitary police officer stands guard in front of the Australian Embassy in Beijing, China, 02 September 2020. EFE-EPA FILE/ROMAN PILIPEY
"Australia has consistently advocated for Ms Cheng, and asked that basic standards of justice, procedural fairness and humane treatment to be met for Ms Cheng, in accordance with international norms," Australian Foreign Minister Penny Wong said in a statement.
Sunday marks the third anniversary of the journalist's 2020 arrest for the alleged violation of the Asian country's state secrets law.
Cheng, whose sentence is still unknown after she was tried behind closed doors last year, is being held in a secret location in Beijing with no contact with her children or relatives.
"I haven't seen a tree in three years (…) I miss the sun. In my cell, the sunlight shines through the window, but I can stand in it for only 10 hours a year," the journalist wrote in a letter she dictated to an Australian official in Beijing and which was later given to her partner Nick Coyle.
Throughout the letter, Cheng, 48, who hosted a television program on Chinese state channel CGTV before her arrest, describes memories of her life in the Oceanian country, to which she moved with her family as a girl.
"Most of all, I miss my children," she added.
Wong said Thursday that Cheng's message "makes clear her deep love" for Australia and expressed her admiration for the strength of the journalist and her loved ones.
"All Australians want to see her reunited with her children," Wong said.
In addition to the television presenter, the Australia seeks the release of Chinese-Australian writer Yang Hengjun, arrested in China in 2019 and tried behind closed doors in May 2021 for espionage, with his sentence also unknown.
The tense relationship between Australia and China is experiencing a moment of lukewarm rapprochement after the recent bilateral meetings, the first after several years of stagnation as a result of various diplomatic confrontations between the two countries that, however, maintain extensive bilateral trade. EFE
wat/tw