Chilpancingo, Mexico, Sept 14 (EFE).- Mexican students vandalized the 35th Military Zone in Chilpancingo, capital of the southern state of Guerrero, during a protest on Thursday against the Army before the ninth anniversary of the disappearance of the 43 Ayotzinapa students on September 26.
The students, accompanied by social organizations, demonstrated outside the barracks of the Armed Forces, considering that they were implicated in the disappearance that occurred in the municipality of Iguala in 2014.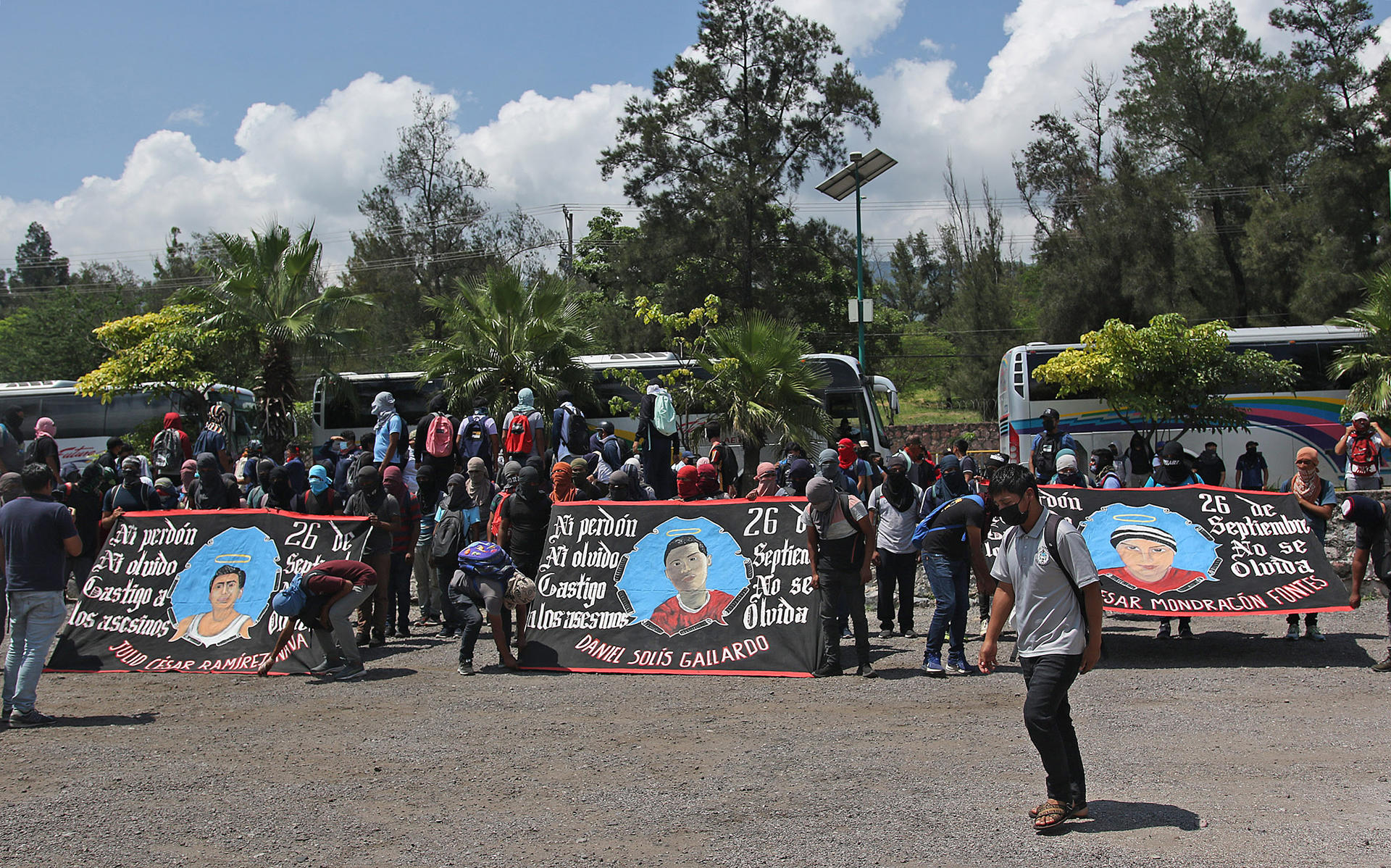 The protesters painted the stone walls of the barracks with phrases such as "It was the Army" and "Ayotzi lives," among others.
In addition, they removed one of the barricades from the main gate to hit a truck they intended to set on fire.
At the microphone, the students accused the military of being complicit in the disappearance and of withholding critical information that would have helped locate their comrades, as stated in its report the Inter-American Commission on Human Rights (IACHR) Interdisciplinary Group of Independent Experts (GIEI).
At the end of their speeches, the demonstrators threw firecrackers and rocks into the barracks and at the truck they intended to burn.
The authorities dissuaded the protest from inside with tear gas bombs.
However, the wind caused the gas to disperse to a nearby neighborhood, where teachers evacuated elementary and preschool children who presented intoxication, watery eyes, and a feeling of suffocation, for which paramedics arrived to treat them.
The demonstrators retreated to a school in Tixtla.
According to their calendar, on September 16, they will march again from Chilpancigo to the Del Sol highway "In Honor and Dignity for the 43 Comrades".
Afterward, their activities will move to Mexico City, where they will hold sit-ins in front of the Attorney General's Office (FGR) and protest to demand the president, Andrés Manuel López Obrador, to fulfill his promise to resolve the case.
The controversy over Ayotzinapa is growing because there is one year left for López Obrador to solve the case during his government, after last year's conclusion that it was a "State crime" in which authorities at all levels participated.
The Government of López Obrador has denied the controversial version of the Government of Enrique Peña Nieto (2012-2018), the so-called "historical truth," which held that corrupt police officers detained the students and handed them over to the Guerreros Unidos cartel, which murdered and incinerated them in the Cocula landfill. EFE
fm/ar