Sydney, Australia, Sep 29 (EFE).- Australia will withdrawal its entire fleet of MRH-90 Taipan helicopters a year early following the death of four soldiers in a crash during military exercises, the Ministry of Defense announced Friday.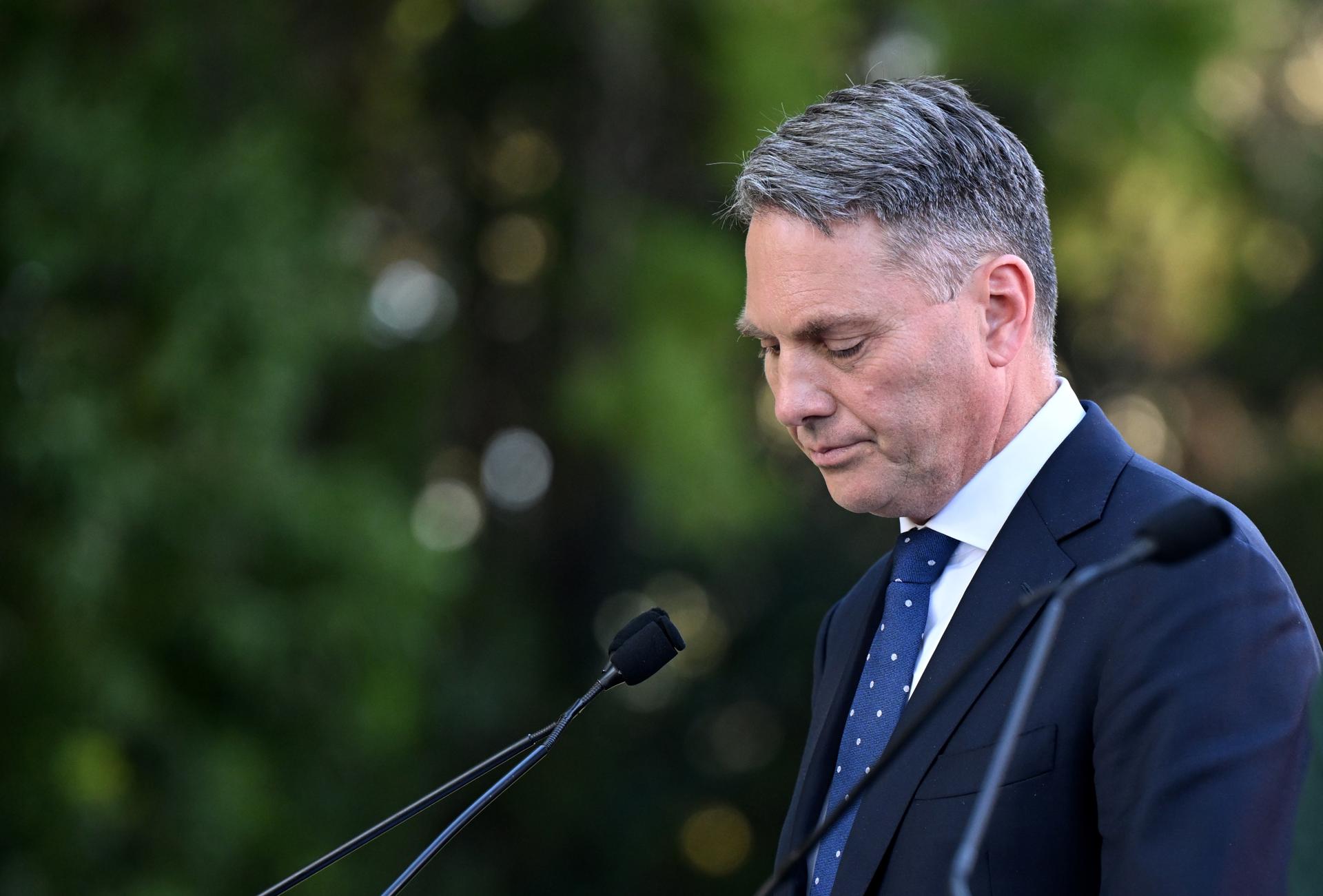 Australian Defence Minister Richard Marles attends a press conference after the Australia-US Ministerial Consultations (AUSMIN) at Government House in Brisbane, Queensland, Australia, 29 July 2023. EFE-EPA FILE/DARREN ENGLAND AUSTRALIA AND NEW ZEALAND OUT
The fleet was scheduled for withdrawal at the end of next year.
"The government's highest priority is the safety and wellbeing of our people," Defense Minister Richard Marles said in a statement.
The soldiers were killed died on July 28 when their Taipan crashed into the sea near Hamilton Island, Queensland, during joint training exercises with the United States.
The operations of the fleet of more than 40 Taipans – which was decommissioned after the crash – were originally set to resume after the conclusion of the investigation into the incident.
However, authorities estimate that the investigation will continue throughout 2024, the statement said, justifying the advancement of the dates to decommission the Taipans.
The Ministry of Defense said Friday's announcement does not presuppose or suggest the decision is the result of the investigation.
The ministry will continue to operate its fleets of CH-47F Chinooks, Tigers and MH-60R Seahawk helicopters while accelerating the delivery of some 40 UH-60M Black Hawks, which will replace the Taipans, as well as the training of its future pilots.
In March, about 10 people survived another Taipan accident after it ditched into the water near Jervis Bay, almost 200 kilometers north of Sydney. EFE
wat/tw