By Aung Thiha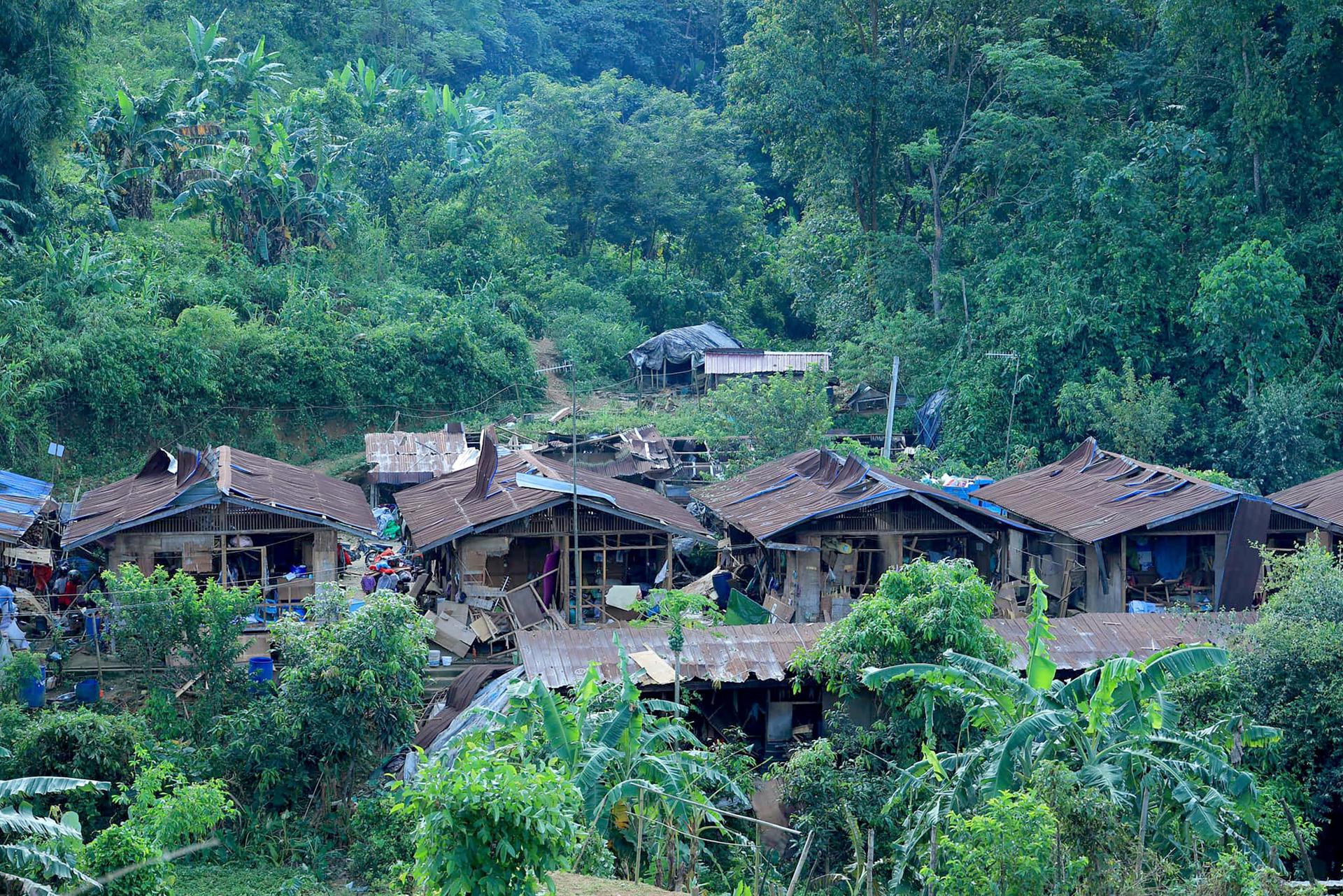 Chiang Mai, Thailand, Oct 11 (EFE).- An alleged attack by the Myanmar military has caused extensive damage to an international displaced persons (IDP) camp in northern Kachin state, resulting in the loss of at least 29 lives, according to the camp's administrator, U Zin Yew.
U Zin Yew, who oversees the Mung Lai Hkyet camp, told EFE on Wednesday that it was the "largest attack" the settlement has ever endured in an area that frequently witnesses clashes between the military and the Kachin Independence Army (KIO), one of the country's most formidable ethnic rebel groups.
"Between 80 and 85 percent of the camp has been completely destroyed, and we are trying to temporarily relocate its residents to the neighboring city of Laiza," U Zin Yew said.
The artillery attack, which occurred just before midnight on Monday, has resulted in 29 deaths, including 13 children, and 57 injuries, according to rescuers.
Zin Yew said during the assault, the camp, which accommodates 855 people, faced intense gunfire and explosions.
He added that the residents are searching for "another location to establish a new camp."
The camp has been housing members of ethnic minorities like Kachin, Rakhine, Lahu, and Shan since 2011, after they got displaced from their villages due to conflicts with the Myanmar armed forces.
The conflict between ethnic minority rebel groups, representing over 30 percent of Myanmar's 53 million population, and the Myanmar army, predominantly composed of the majority of Bamar ethnicity, has persisted for decades. However, the situation escalated following the coup on Feb.1, 2021.
The military coup, which ended a decade of democratic transition in the country, plunged Myanmar into a deep political, social, and economic crisis and triggered a spiral of violence, particularly with the emergence of new pro-democracy forces joining hands with some ethnic minority militias.
The attack in Kachin, in a mountainous area housing at least two army bases, underscores the opacity of the military regime, which has significantly restricted access to information and curtailed independent press in the country.
While the military junta denied involvement in the attack on Tuesday, opposition forces and independent media firmly attributed the incident to the army.
The US Department of State spokesperson Matthew Miller strongly condemned the "ongoing attacks by the military regime," which have claimed thousands of lives since the coup.
The military takeover has exacerbated the humanitarian crisis in the country, with over 1.6 million people displaced since the coup.
Meanwhile, Stéphane Dujarric, spokesperson for the UN Secretary-General, pointed out that the latest attack by the military regime is another example of its "disregard for human life" and urged the junta to "cease all forms of violence."
According to the UN High Commissioner for Human Rights, between April 1, 2020, and July 31, more than 4,000 civilians lost their lives in military attacks. EFE
ak-pav/bks-ssk