Kathmandu, Nov 6 (EFE).- A magnitude-5.3 earthquake struck Nepal on Monday, marking the second quake in just three days following a more powerful tremor that devastated the Himalayan country last week, taking over 150 lives, with nearly half of the victims being children.
Police reported that the latest quake caused injuries to some people and further damaged houses already weakened by the previous quake on Friday.
The government revised the number of fatalities from the 6.4-magnitude earthquake last week, reducing it from 157 to 153.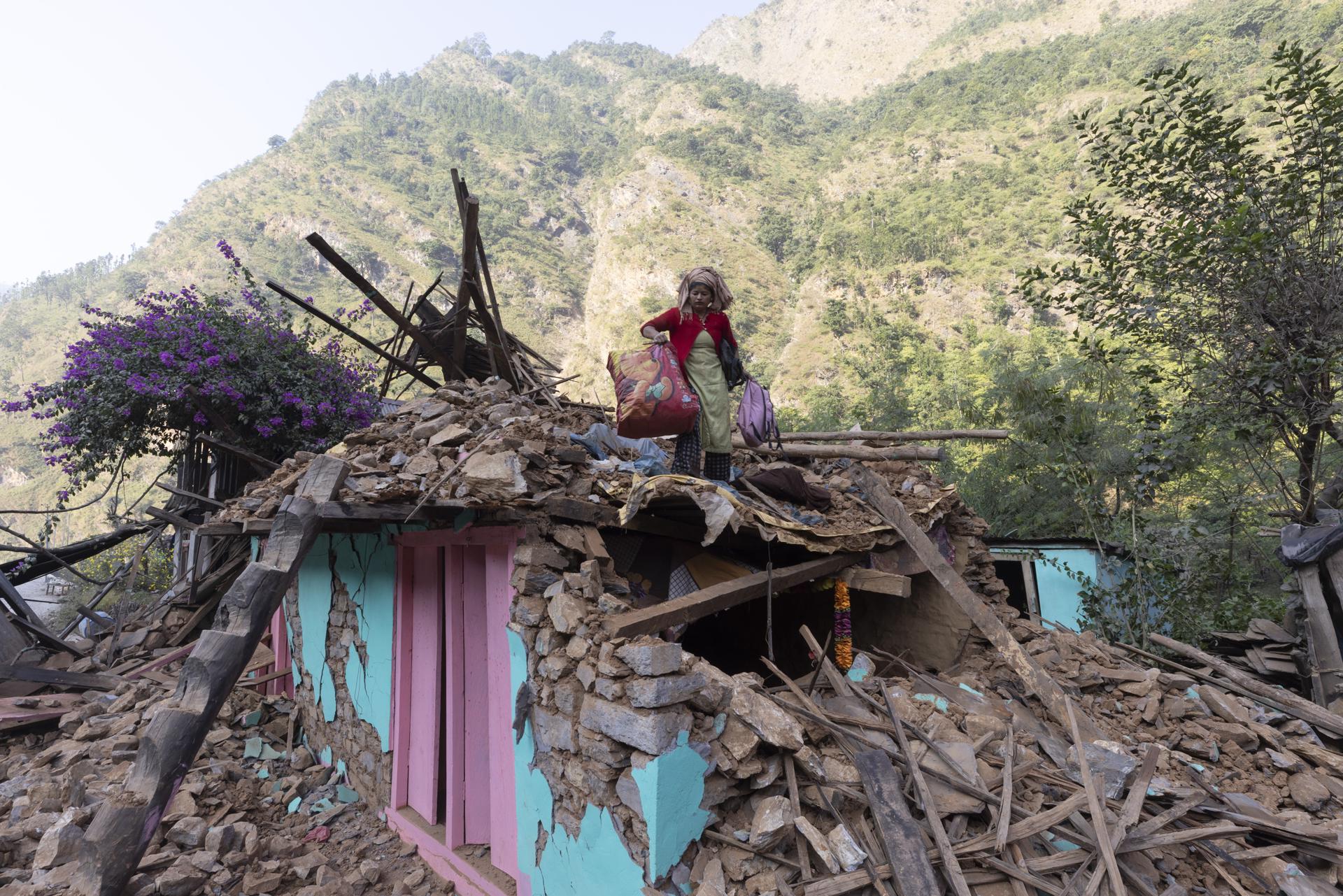 According to Deputy Superintendent of Police Santosh Roka, 78 of the 153 people who lost their lives in the quake on Friday were children.
He said 50 children died in Jajarkot, and 28 in Rukum West.
"As the remote villages are empty of young males who have escaped in search of a better life abroad and to the cities, the casualty of women and children was high," said Roka.
"We have revised the numbers due to the duplication of some names," Home Ministry spokesperson Narayan Bhattarai told Efe.
Meanwhile, the government began distributing relief to the earthquake victims on Monday morning, nearly 50 hours after the disaster.
The home ministry said the search and rescue operation was called off on Sunday evening.
According to Bhattarai, the earthquake destroyed 8,000 houses in the remote northwest region.
"As per the preliminary report, around 3,000 houses have been fully damaged while 5,000 suffered partial damages."
In 2015, a 7.8-magnitude quake damaged nearly 800,000 houses besides killing nearly 9,000 people.
The United Nations Children's Fund (Unicef) said children were at greater risk since the earthquake and numerous aftershocks have damaged and destroyed houses, schools, and health centers.
A statement by Unicef estimated that thousands of school-aged children reside in the affected areas and will be profoundly affected. EFE
sp-ssk