New York, May 8 (EFE).- A painting by Basquiat on the history of black civilization, the world's oldest complete Hebrew Bible and one of the huge spiders fashioned by sculptor Louise Bourgeois will all headline New York's May auction season, which begins on Thursday.
Representatives of Christie's and Sotheby's auction houses accompanied EFE on a tour on Monday of the most outstanding works to be put up for auction in the coming days, many of them from the famous collections of businessman Paul Allen, media magnate S.I. Newhouse and music executive Mo Ostin.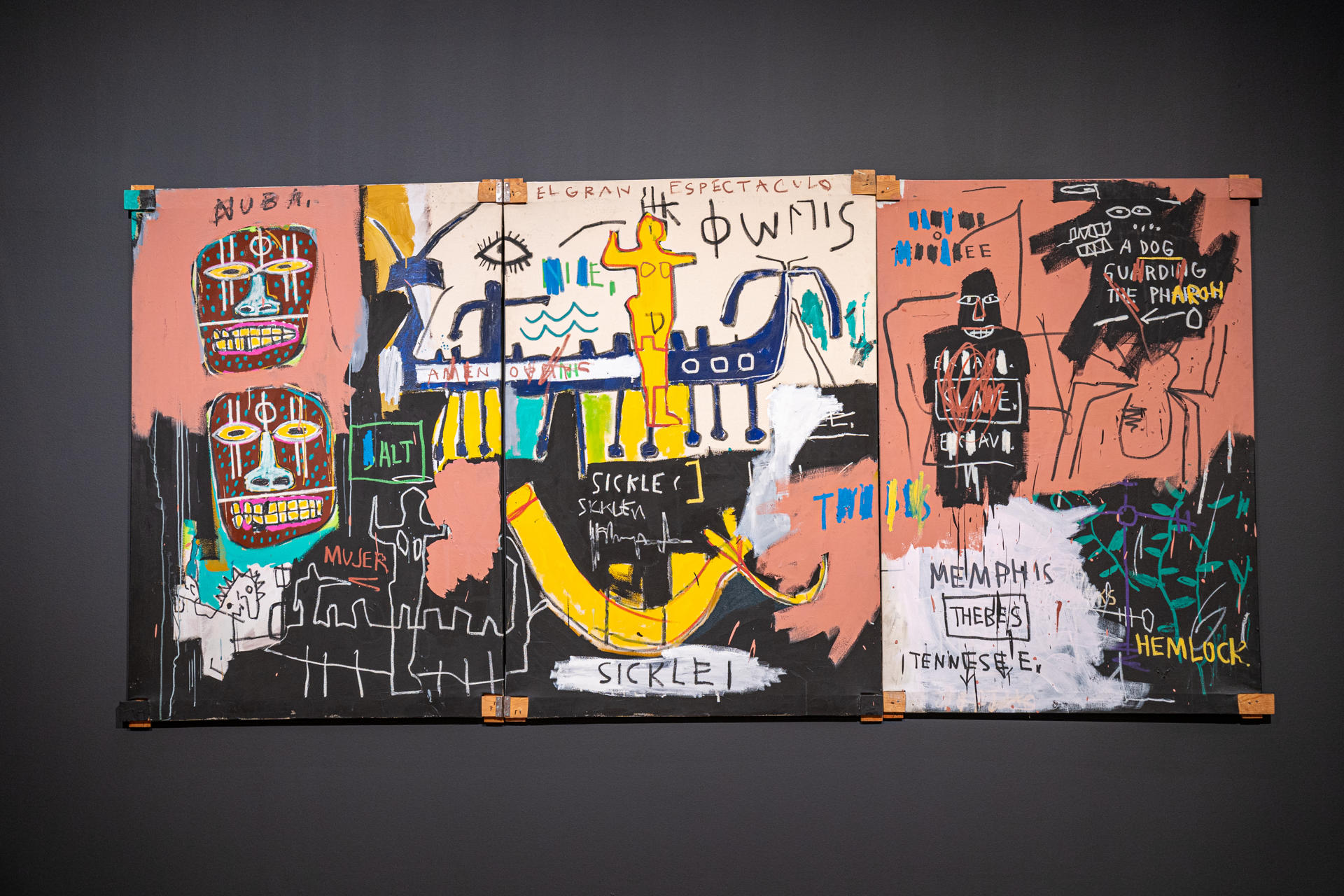 Although the economic situation has worsened compared with last year and some experts are anticipating that buyers will be more prudent, representatives of the two auction houses agreed on Monday that the demand for art remains strong, especially when the works owned by well-known collectors are on the block.
That is the case of "El Gran Espectaculo (The Nile)" – also known as "The History of Black People," painted in 1983 on canvas by 22-year-old Jean Michel Basquiat and in which he alludes to migration in Africa, the slave trade and the struggle for civil rights – which has belonged to Italian designer Valentino Garavani and will be put up for sale with a starting price of $45 million at Christie's on May 15.
Emily Kaplan – who is one of those in charge of the auction of 20th century art – told EFE that the painting is a monumental work both for its scale and impact, noting that the painting is different from other price-record-setting works that have been auctioned in the past because it "tells a story."
Basquiat's work will be followed by an unusual manuscript, the Codex Sassoon, a Hebrew Bible dating back 1,000 years, originating in what is now Israel or Syria and which fascinates experts for surviving to the present day. Sotheby's estimates that it should bring between $30 million and $50 million on May 17, calling it a "witness to history."
And, due to its spectacular nature, one of the huge spiders – fittingly titled "Spider" and created in 1966 – by Bourgeois standing three meters (almost 10 feet) high and with which the artist evoked childhood memories and admiration for her mother is also expected to go for between $30 million and $50 million, and may possibly set a record for a work by a female artist, when Sotheby's puts it up for bidding on May 18.
Among the dozens of works to be auctioned will be, as always, some by modern and contemporary masters such as Gustav Klimt ("Insel im Attersee," $45 million), Rene Magritte ("L'empire des lumieres," $35-55 million), Henri Rousseau ("Les Flamants," $20-30 million) and Pablo Picasso, with several works up for sale at between $15-$40 million each.
Christie's – which last year smashed records by selling Andy Warhol's pop portrait titled "Sage Shot Blue Marilyn" for $195 million and handling the sale of Paul Allen's art collection valued at $1.6 billion – will offer another set of works from the latter collection on May 11 including pieces by David Hockney, Georgia O'Keefe and Edward Hopper.
But apart from all these monumental names, and as has been seen in recent art seasons, there is an ever greater supply of – and demand for – female and black artists, such as those included in the collection of real estate magnate Gerald Fineberg, who died in December 2022, and due to be put up for sale on May 17, according to auction organizers.
EFE –/bp