By Augusto Morel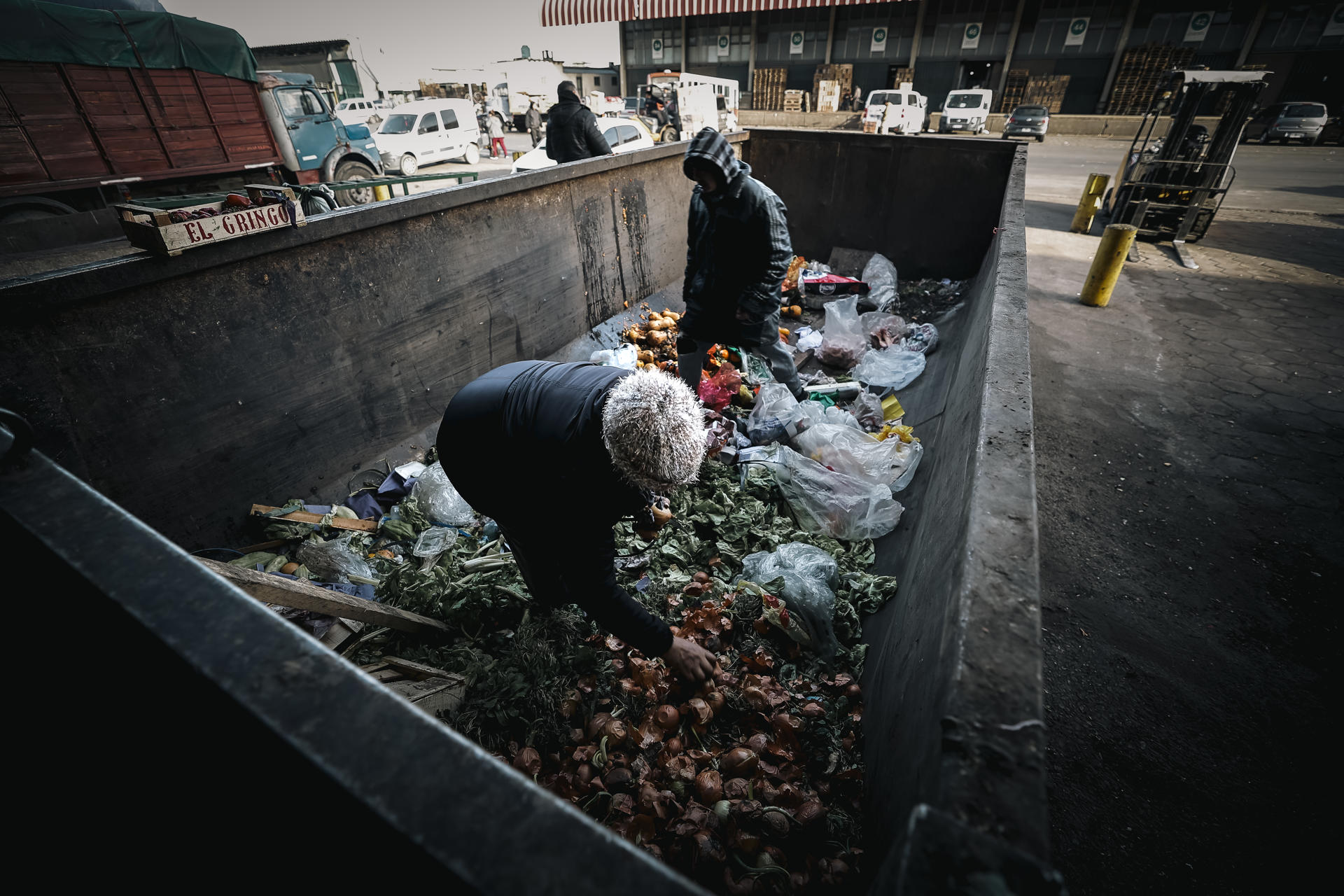 Buenos Aires, Aug 11 (EFE) – Food insecurity and hunger are cruel and growing realities for millions of Argentines amid the current election cycle.
With primaries scheduled for Aug. 13 and the general election slated for Oct. 22, people who for years have been forced to beg for food or search waste bins to survive are angry and frustrated about their situation and simply could not care less which politicians emerge victorious.
"It's a long-standing reality. Who's going to change this all at once?" Evarista asked rhetorically while moving around pears and onions in her cart to make room for a cauliflower she found after hours of rummaging through the garbage.
She says she has no interest in voting and only wants the government to approve her retirement papers so she can enjoy time with her grandchildren and not have to spend her days looking for discarded fruit and vegetables at Buenos Aires' sprawling Central Market.
Like Evarista, hundreds of people scour the premises of that 500-hectare (1,230-acre) market in search of their daily sustenance.
They include several young people no older than 25 who say that since the age of 16 they have been hunting the trash for produce they can either eat or sell on the streets of Buenos Aires.
Hunger in Argentina, where nearly half of the population is now below the poverty line, is driven by a high annual inflation rate that climbed to nearly 116 percent in June.
Food prices soared more than any other category, rising 117 percent during that 12-month period despite the attempts by President Alberto Fernandez's administration to keep them in check.
"It doesn't matter who wins. We don't care about politics, only about eating," one man told Efe at the Central Market, which he says serves as nighttime shelter as well. "Why would you abandon your food source?"
A few meters from Evarista, Francisco, an informal worker, told Efe that his only concern is taking food back home with him at the end of the day.
He said he has not paid attention to election campaigns for a long time and does not even know who the presidential candidates are.
"I work and try to eat every day. I hope whoever wins will have people in mind. They all put their hand in your pocket, but they don't remember anyone afterward," Francisco said.
Since the start of the current voting cycle in April, Argentines have elected governors in 14 provinces.
Voter turnout has been very low, however, in most cases under 20 percent.
TO VOTE OR EAT, THAT IS THE QUESTION
In the "1-11-14" shantytown, one of Buenos Aires' most dangerous slums, many people also are discouraged from going to polling stations because it may cause them to miss out on a meal at a soup kitchen.
That is the concern of Gregorio Acuña, a painter who told Efe that he has received a plate of food a day at the Santa Maria Madre del Pueblo parish church since the start of the pandemic in 2020.
"This Sunday's elections won't change anything for me, but I hope the new government creates more jobs and they gradually take away the social welfare payments," he told Efe, adding that they encourage people to "live from (government) assistance."
At midday, dozens line up at the door of the church waiting for lunch time to arrive.
While Florencio Fuentes waits for the food he will share with his disabled daughter, he says he is hopeful he will receive regular retirement income soon and no longer have to depend on charity.
"I think the elections will be closely contested, but I'm hopeful the ruling (center-left Union for the Homeland) coalition wins because the right doesn't care about people. If they win, our needs will be even greater," he told Efe. EFE
aam/mc