New Delhi, Oct 6 (EFE).- A fire in a six-floor residential building on Friday killed at least seven people and left dozens injured in India's Mumbai, official sources said.
Deputy Police Commissioner Renuka Bagde said at least seven deaths have been reported from the inferno in the Goregaon suburb of India's financial capital.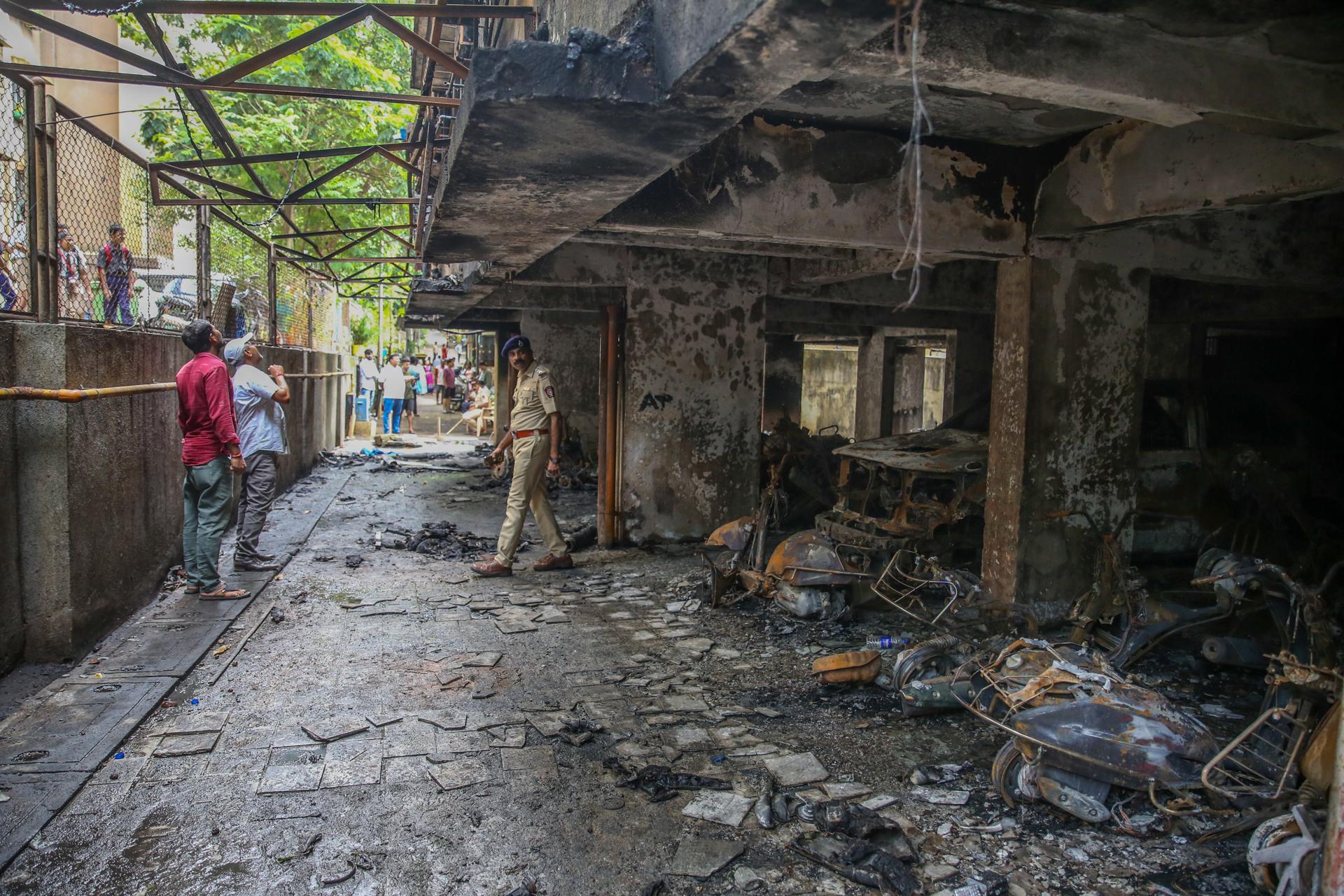 According to authorities, 54 people were injured and five are currently in critical condition.
The fire began at dawn on the ground floor, where discarded material was stored, of the six-story building.
The smoke and the flames soon engulfed other floors and also reached several vehicles parked nearby, according to the fire department. floors. The cause of the fire is being investigated.
The building was built in 2006 for slum residents, city fire chief Ravindra Ambulgekar said.
The building lacked a fire fighting system, according to Ambulgekar.
The fire left images of charred shops and mangled metal shutters, strewn near the burnt building.
Deputy Chief Minister Devendra Fadnavis expressed his condolences on the social network X, formerly Twitter, to the relatives of the deceased and promised the assistance of local authorities.
Fires, collapses and other similar accidents are frequent in India, often due to the precarious state of infrastructure and a lack of maintenance, factors that are fueled by corruption and illegal practices.
According to the latest available official data, 8,491 fires were recorded in India in 2021 in which 8,348 people lost their lives. EFE
daa-ssk