Rio de Janeiro, Oct 18 (EFE).- Neymar Jr. will undergo surgery on his left knee that will keep him off the field indefinitely after suffering a ruptured anterior cruciate ligament and meniscus in Tuesday's game against Uruguay for the 2026 World Cup qualifiers.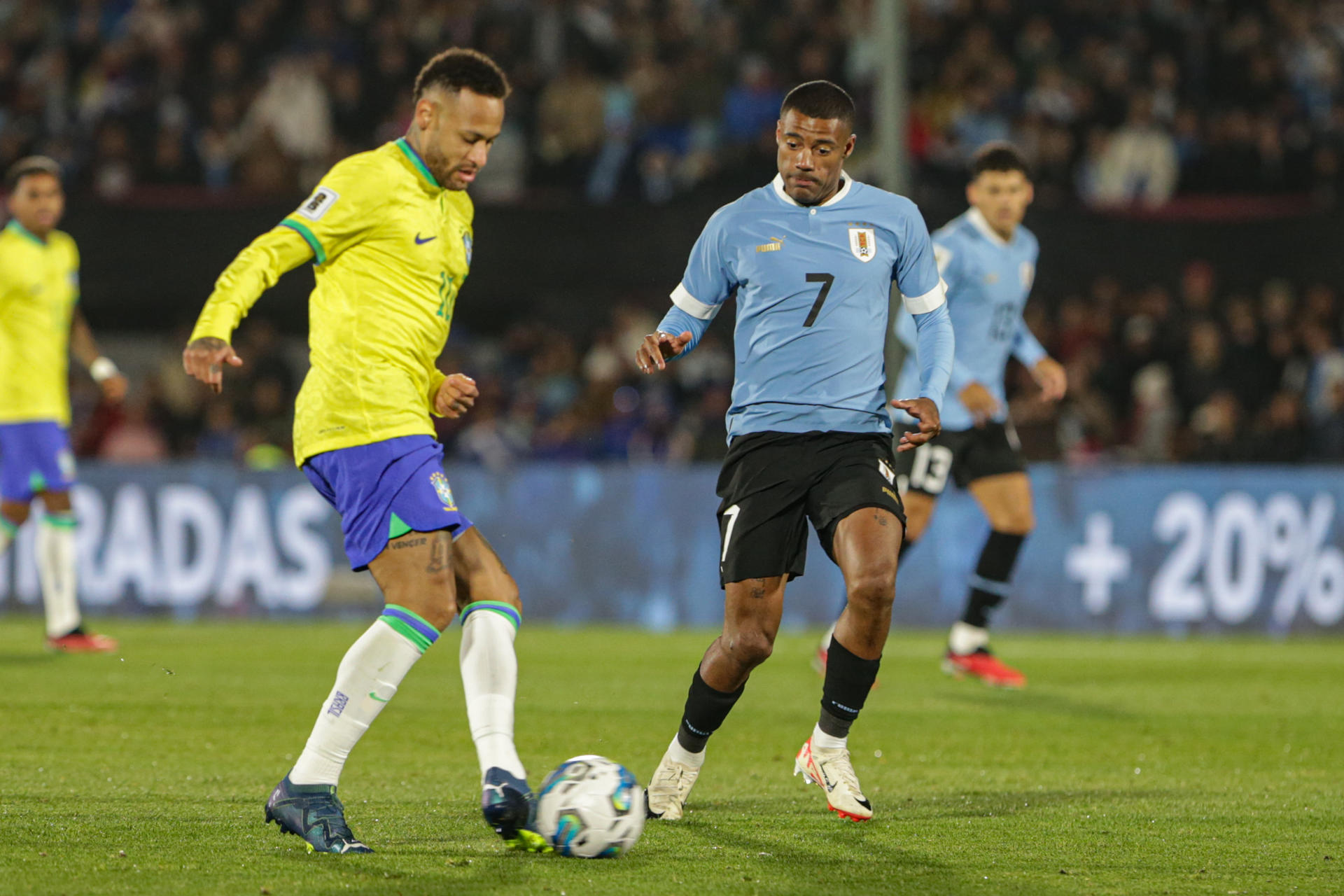 The serious injury to the Saudi Al-Hilal player and main star of the Brazilian national team was confirmed by the clinical and imaging examinations that the footballer underwent on Wednesday in Sao Paulo, the Brazilian Football Confederation (CBF) said in a statement.
The injury was the result of a twist to the knee in a fortuitous play at the end of the first half of Tuesday's match, in which Uruguay beat Brazil 2-0 at the Centenario stadium in Montevideo on the fourth day of South American qualifying for the 2026 World Cup.
Neymar, who did not hide his tears after feeling the injury, was stretchered off the field and left the stadium on crutches.
"The attacker will undergo a surgical procedure on a date to be determined to correct the injuries," said the CBF statement.
The diagnosis and treatment of the footballer was agreed between specialist Rodrigo Lasmar, head of the Brazilian team's medical department, and Al-Hilal's doctors, who "are in constant contact and are coordinating the player's recovery."
Although the confederation did not specify how long the 31-year-old forward's recovery will take, specialists consulted by the Brazilian press assure that Neymar will be off the field for between 7 and 10 months after suffering what appears to be the most serious injury of his career.
The rupture of the anterior cruciate ligament and meniscus is the latest in a series of injuries suffered by the World Cup winner and former Barcelona and PSG player, which have kept him off the field for at least 400 days and forced him to miss important matches and competitions.
After the defeat in their visit to Uruguay and the draw against Venezuela last week in the Brazilian city of Cuiabá, Brazil fell from second to third place in the South American qualifying standings, with 7 points, five behind Argentina, the current leader. EFE
cm/mcd/ics