Sydney, Australia, Oct 27 (EFE).- New Zealand authorities have seized a haul of 140 kilograms of cocaine from Ecuador with a street value of NZ$63 million ($36.7 million) in an operation that resulted in the arrest of four people.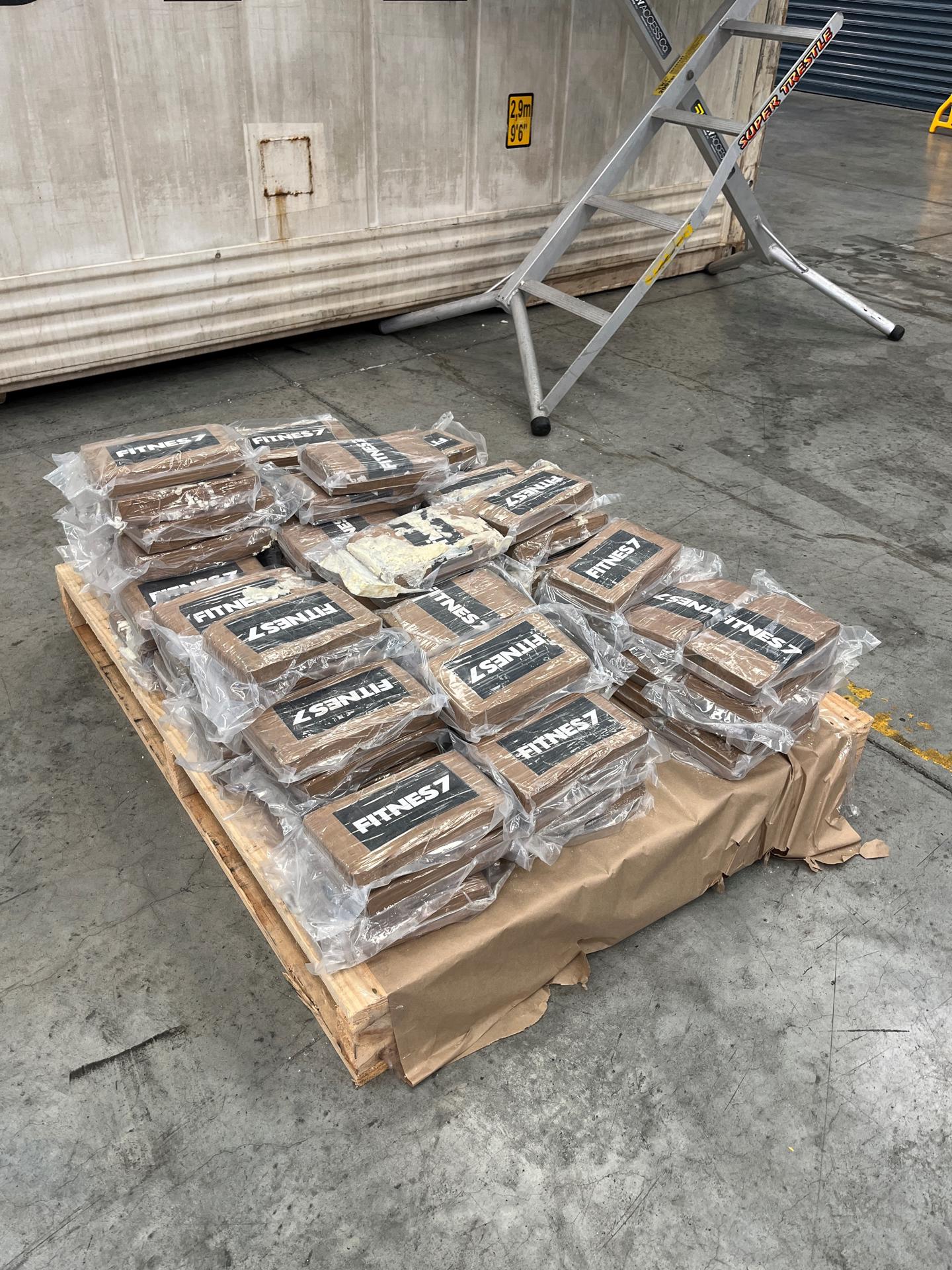 An undated handout photo from New Zealand Police shows drugs found during a drug bust in which 140 kilograms of cocaine originating from Ecuador with a street value of NZ$63 million ($36.7 million) was seized in the port of Auckland, New Zealand. EFE/HANDOUT/NZ POLICE
In a statement on Friday, New Zealand Police said the drug, distributed in dozens of packages and discovered within a cavity of a container, originated in Ecuador and was transported by ship through Panama to its final destination of the port in the city of Auckland.
Four men, including an Australian, were arrested and have appeared in Auckland District Court facing charges relating to the importation of cocaine, firearm offenses, and participating in an organized crime group.
Also recovered in the operation, in which police worked with New Zealand's Customs agency, was a drone used for surveillance, angle grinders and equipment to recover the drugs, as well as a pistol with a silencer attached, which the police described as "particularly chilling."
"The investigation identified the concerning trend of organized crime groups to aggressively target and attempt to 'rip' or take possession of the imported drugs while they are transiting through port or other associated facilities," police said in the statement.
"This has been a method seen in overseas jurisdictions and is now happening more and more in New Zealand." EFE
wat/tw