Jerusalem, Sep 24 (EFE).- The Israeli army attacked Sunday two military posts of the Islamist movement Hamas in the Gaza Strip for the third consecutive day in response to a new day of protests by Palestinians along the separation fence.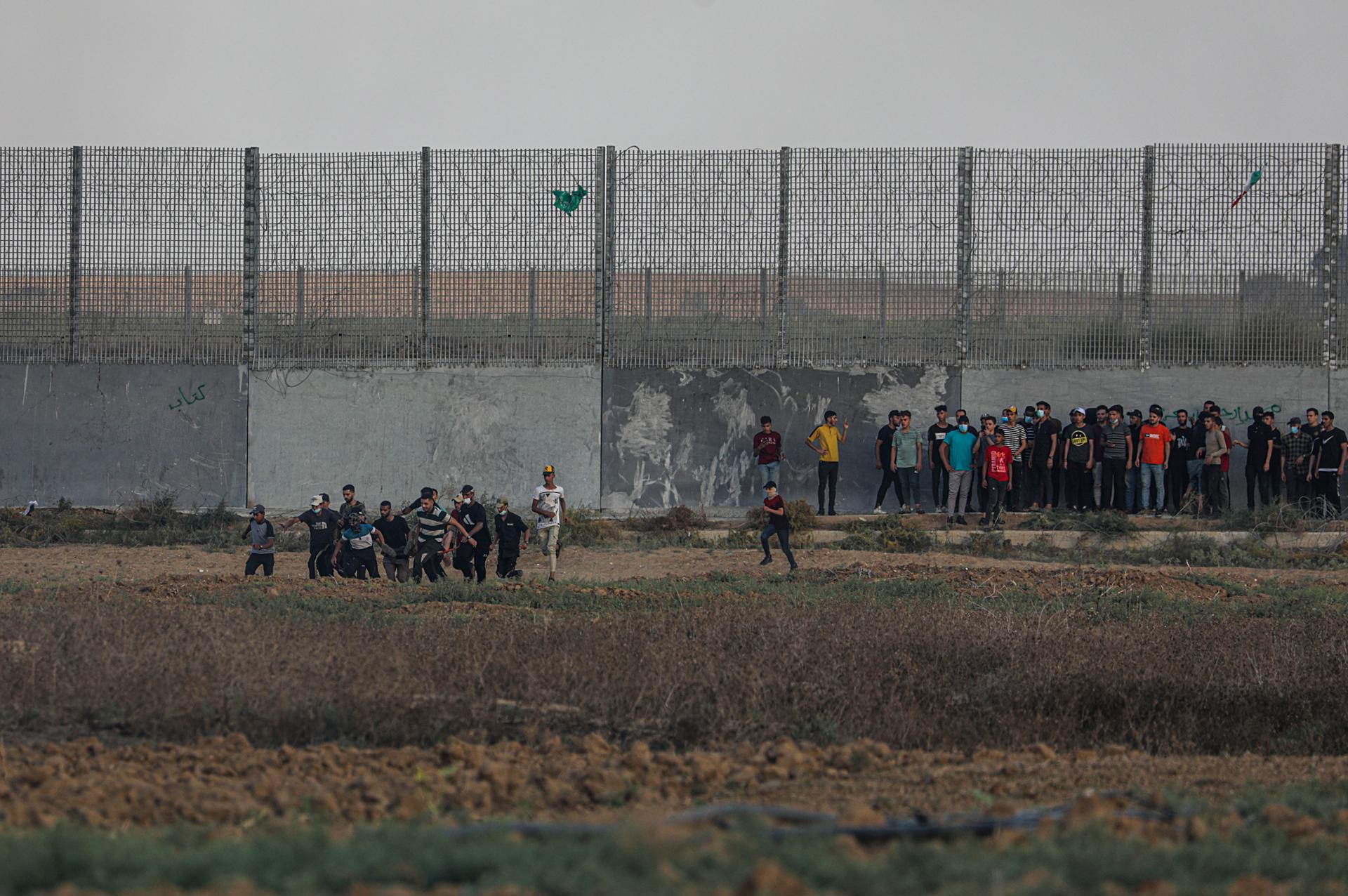 "An army UAV recently targeted two military posts belonging to the Hamas terrorist organization, located in the Bureij and Jabalia areas, where violent riots have been taking place," a military spokesman said.
The spokesman reported that an explosive device was thrown from the Bureij refugee camp at Israeli soldiers stationed near the separation fence on the enclave's borders. However, it did not cause injuries among the troops.
For its part, the Ministry of Health of the Strip reported that five Palestinians were injured this day by Israeli troops while trying to disperse the protests that have been going on for days along the separation fence, for which they resorted to means of dispersal and live fire.
So far, no injuries have been reported due to the Israeli airstrikes.
Dozens of Gazan demonstrators launched incendiary balloons into Israeli territory, which caused minor fires that have been extinguished, in addition to throwing stones and burning tires.
According to Palestinian sources, Sunday's protests repeated similar incidents of the past nine days, which have left some thirty Gazans injured and one dead.
In light of this situation, Israel announced today that it is reinforcing troops along the Gaza border. It added a new battalion to the division operating in the area. At the same time, Defense Minister Yoav Gallant toured the area this morning along with Chief of Staff Herzi Halevi to review the latest developments.
Protests at the separation fence have intensified sharply in recent days, reaching a scale not seen for more than a year, to the point that Israel has responded with targeted air strikes on Hamas targets for three consecutive days.
Israel's targeting of the group's military posts is not uncommon in such circumstances, as the Jewish state holds the Islamist group responsible for any violent incident emanating from the Strip.
The Israeli authorities had also imposed a tight blockade on Gaza since 2007 when Hamas seized power after ousting the Palestinian National Authority.
Since then, Palestinian militias in Gaza have engaged Israel in four wars and dozens of military escalations, most recently last May, when the armed wing of Palestinian Islamic Jihad clashed with Israeli forces in a fierce five-day conflict that left 34 Palestinians dead in the Strip and two dead on the Israeli side. EFE
sga/ar