Sports Desk, Aug 13 (EFE).- Chelsea and Liverpool shared the points Sunday, drawing 1-1 in the Premier League opener for two clubs anxious to turn the page on the disappointments of last season, when the Blues finished 12th and the Merseyside team had to scrap for fifth place.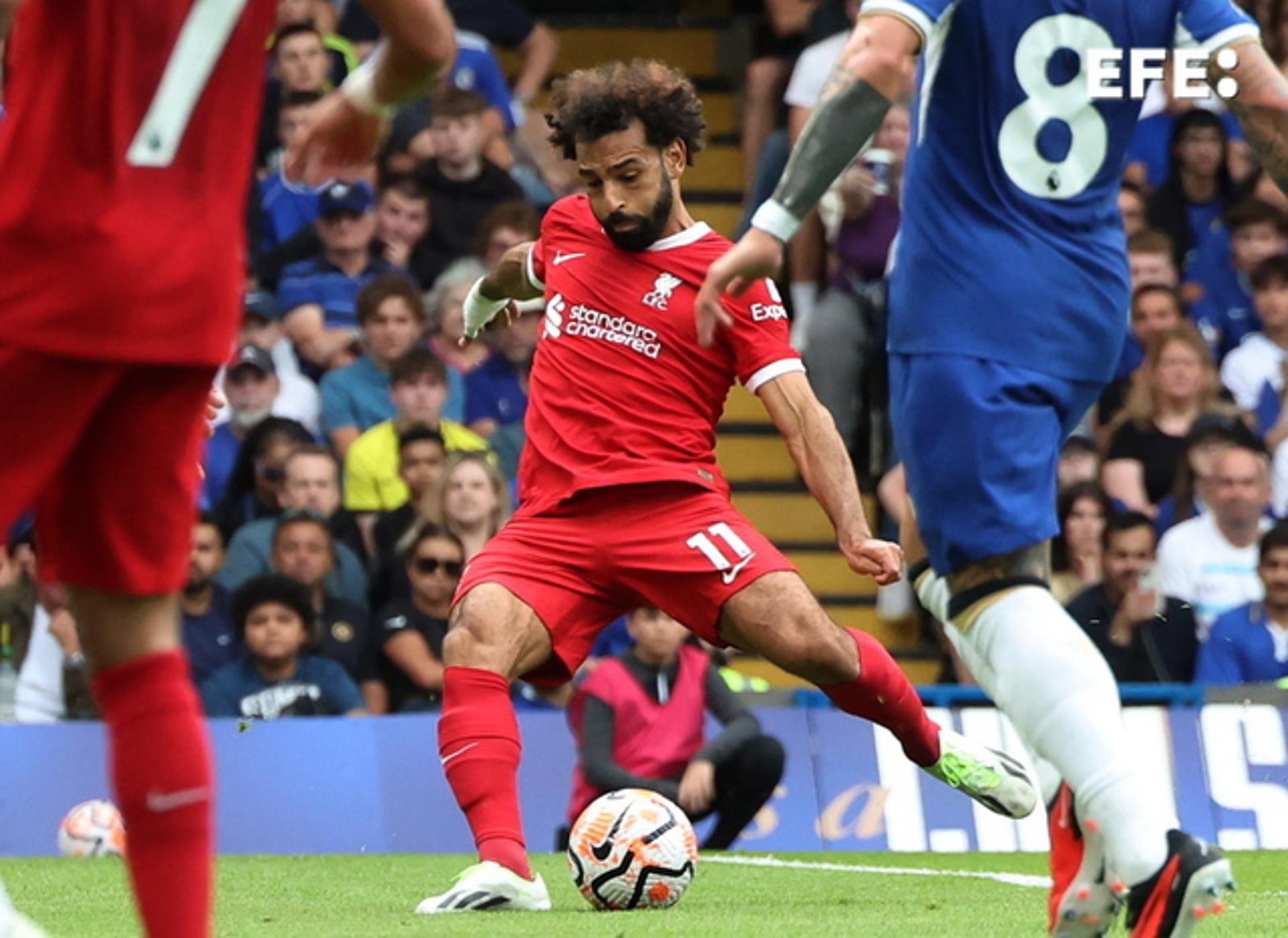 Looming over the match at London's Stamford Bridge was an off-the-pitch struggle between the Blues and the Reds to sign Ecuador international Moises Caicedo from Brighton & Hove Albion.
Both clubs have done business with Brighton over the summer.
Chelsea acquired goalkeeper Robert Sanchez, who got the start on Sunday ahead of Kepa Arrizabalaga, rumored to be bound for Real Madrid, while Liverpool picked up Argentine World Cup winner Alexis Mc Allister.
Though exciting for the fans, Sunday's contest was nerve-wracking for new Chelsea manager Mauricio Pochettino and Liverpool's Jürgen Klopp and highlighted how badly both teams need a defensive midfielder of Caicedo's caliber.
The hosts had a chance to go ahead in the 12th minute courtesy of Enzo Fernandez, Mac Allister's Argentina teammate, but Liverpool defender Ibrahima Konate blocked the shot.
Seconds later, Mohamed Salah hit the cross-bar with Sanchez beaten.
Mac Allister found Salah in the Chelsea end with a deep ball in the 18th minute and the Egyptian sent a pass to the far post that Luis Diaz redirected past Sanchez to make it 1-0 for the visitors.
Salah appeared to double the advantage in the 29th, but VAR intervened and the goal was disallowed for offside.
The reprieve buoyed Chelsea and they pulled level in the 37th minute with a goal by newcomer Axel Disasi, acquired this summer from AS Monaco.
Ben Chilwell, who assisted on Disasi's goal, beat Reds keeper Alisson Becker in the 39th minute, only for VAR to determine the attacking player was offside.
Alisson was forced to make a pair of saves in the second half, but the visitors had the better chances. Virgil van Dijk headed over the cross-bar on a corner in the 49th minute and Darwin Nuñez saw his strike deflected wide in stoppage time.
EFE msg/dr